For renovation, fast-track, or problem-solving tricky substrates – VS 582 really is a trustworthy flooring solution
Flexible mouldability and self levelling, combined with excellent pumpability, makes Sopro vs 582 the one-stop floor leveller.
Smet Building Products Ltd (SMET) has a long-standing reputation for introducing superior-quality innovative building materials to the Irish and UK construction market. Indeed, its strapline, 'Bringing European Innovation' is a testament to its passion for delivering game-changing building systems and materials.
VS 582 really is one of those game-changers. A unique, flexible, self-levelling and mouldable, rapid-set, cementitious, fibre-reinforced surface filler, with 2-in-1 formulation for simultaneous levelling and creation of falls. With excellent workability and mouldability through flexible addition of water, and with depths of up to 70mm possible.
It really becomes a one-stop flooring solution as either a self-levelling surface filler or levelling coat laid to falls through the adjustment of water consistency; or for the production of unbroken surfaces suitable for receiving any flooring type, e.g. ceramic coverings, natural stone finishes, textile, elastic and parquet flooring.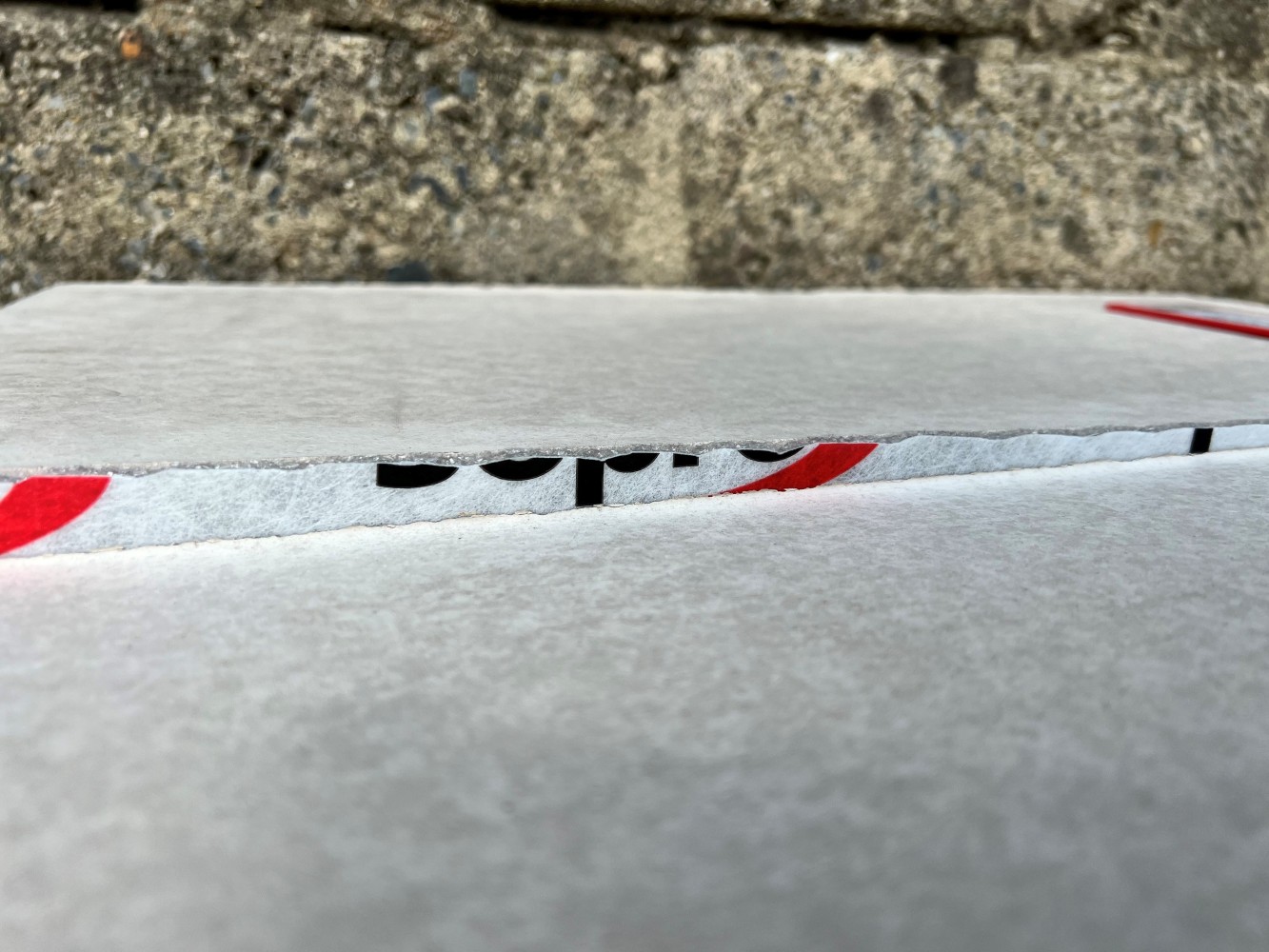 Under specific conditions, it's also suitable for smooth application of levelling coats to falls of up to 4 % in damp and wet spaces, and on balconies and outdoor patios.
Joris Smet, Director of SMET tells us, "We're seeing this product simply fly out the door and it's no wonder with its outstanding mouldability for laying to falls that strength class and of course it's ready to receive ceramic floor covering after only 2–3 hours. Complete with an EPD, and suitable for UFH, it's the ideal builders-mate for any renovation, fast-track or tricky substrates".
For fast-track tiling of natural stone coverings, VS 582 can be tiled after approx. 24 hours, while elastic, textile, laminate, parquet, and woodblock floor coverings can be installed where maximum permissible moisture content (≤ 1.8% CM) is confirmed by CM measurement over full screed cross-section.
A plethora of Benefits of VS 582:
·       Coat thickness: 3–70 mm in bonded construction
·       For floors, indoors and outdoors 2)
·       2-in-1 formulation: suitable as self-levelling filler
·       and as surface gradient filler laid to falls
·       Compressive strength after 28 days: approx. 35 N/mm2 (levelling coat laid to falls)
·       Flexural tensile strength after 28 days: approx. 7 N/mm2 (levelling coat laid to falls)
·       Self-levelling
·       Outstanding mouldability for laying to falls
·       Quick-drying
·       Flexible, fibre-reinforced
·       Pumpable
·       Suitable for timber flooring
·       Suitable for floor heating systems
·       Long working life: 30-40 minutes
·       Walkable: after 2–3 hours
·       Ready to receive ceramic covering: after 2 – 3 hours
SMET is renowned for its comprehensive range of professional CE marked, EPD certified products, suitable for any commercial, industrial, or design-flooring use.  Suffice to say, the SMET product portfolio includes a German-made floor solution for any flooring requirement.
Get in touch for your upcoming floor screed or tiling project.
Contact Smet Building Products Ltd on:
(UK) 028 3026 6833
(RoI) 00353 (0) 1 697 8586
info@smetbuildingproducts.com
www. smetbuildingproducts.com
Click to read
Read this and other articles online on LinkedIn